Le noir ennemi du monde
de la culture
Attila
mon fils bien-aimé a déjà ravagé les étages inférieurs de mes bibliothèques. Les mois passent et il ne cesse de gagner en taille et en audace. Je n'ai plus le choix. Je dois vendre, donner, échanger.
Quelques petites règles:
- remise en main propre chez moi ou sur Paris (sud de la ligne 4)
- je ne me déplace pas à moins de 20€
Divers
Propos des Arabes sur la vie en société (René R. Khawam) 1€
Petit fûté Mozambique 1€
Let's Go Etats-Unis Côte Ouest (Dakota Edition, vers 2000) 1€
L'Antarctique (collection Dominos) 1€
Biographies de Hugo, Dumas et Balzac par André Maurois (collection Bouquins) 1€
Jane Austen Pride and prejudice VO 1€
Le désir d'éternité (Alquié, éditions Quadrige) 1€
Méditations métaphysiques (Descartes) 1€
Ethique de Nicomaque (Aristote) 1€
Théâtre complet (Sophocle) 1€
Châtiments (Victor Hugo) 1€
Les Caractères (La Bruyère) 1€
Supplément au Voyage de Bougainville - Pensées philosophiques - Lettres sur les aveugles (Diderot) 1€
Avant, on était deux... (Astrid M) 5€ parfait pour offrir à qqn qui ne l'ouvrira pas non plus
Le livre du fumeur de pipe (Laffont) 1€
Fédération française de rugby - Les règles du jeu 1€
Desserts de tradition (Artémis) 5€ parfait pour offrir à qqn qui ne l'ouvrira pas non plus
Martin de Tours (Editions du Centurion) 1€
Atlas de l'Astronomie (Encyclopédies d'aujourd'hui) 1€
à vue de nez une dizaine d'exemplaires du magazine britannique
Edge
2008-2012 5€
SF et fantasy
lot Marée stellaire + Elevation (David Brin) 2€
Harry Potter à l'école des sorciers (JK Rowling) 1€
Clés pour Le seigneur des Anneaux de JRR Tolkien - guide de lecture (Pocket) 1€
Tolkien: sur les rivages de la terre du milieu (Vincent Ferré, Pocket) 5€
Wyst: Alastor 1716 (Jack Vance) 1€
Papillon de lune (Jack Vance) 1€
Les joueurs du non-A (A.E. Van Vogt) 1€
Les fabricants d'armes (A.E. Van Vogt) 1€
Les armureries d'Ishtar (A.E. Van Vogt) 1€
Le sorcier de Linn (A.E. Van Vogt) 1€
Les vampires de l'espace (Colin Wilson) 1€
Les seigneurs de la guerre (Gérard Klein) 1€
L'échiquier du mal (Dan Simmons, 2 tomes) 1€
Les mémoires de Zeus (Maurice Druon) 1€
Star Wars Vent de trahison (James Luceno, Presses de la cité) 1€
Star Wars Planète rebelle (Greg Bear, Fleuve noir) 1€
Star Wars L'héritier de l'empire (Timothy Zahn) 1€
Warhammer 40,000 Chapter Approved 2004 VF 4€
Games Workshop Catalogue général 2005 1€
Warhammer Elfes Sylvains VF 10€
Warhammer Tempête du Chaos VF 10€
Warhammer Lustrie VF 10€
Elric des Dragons (Moorcock) 1€
Le navigateur sur les mers du destin (Moorcock) 1€
Flashback (Dan Simmons) 2€

Riddle of Steel 5€

Ars Magica 5e ed VO 15€
Empire Galactique: lot de 2 pour 35€

Empire Galactique 1e ed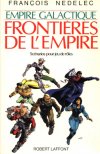 Empire Galactique Frontières de l'empire
Lot de 6 bouquins Pendragon VO: 45€
King Arthur Pendragon 4th edition: Epic roleplaying in legendary Britain (Green Knight Publishing)
Pendragon The Boy King (1997, Chaosium)

Pendragon 2ed VF

Pendragon Lordly Domains

Pendragon Tales of Chivalry and Romance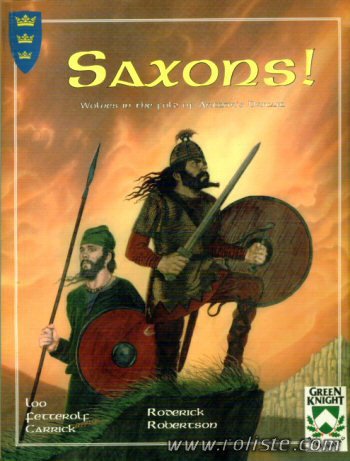 Pendragon Saxons !

Pendragon Beyond the Wall 10€
Boîte Heavy Gear VO (utilisée) 10€
ADD boîte Dark Sun en VF 10€

DD3 Living Greyhawk Gazeteer VO +6 Living Greyhawk Journal 20€

ADD Castle Greyhawk 10€
Lot 6 bouquins Guide de l'Orient (suppléments DD3 avec infos règles L5R en plus) VF 55€

DD3 Guide de l'Orient VF

Rokugan VF

DD3 Guide de l'Orient Créatures de Rokugan

DD3 Guide de l'Orient Magie de Rokugan

DD3 Guide de l'Orient La voie du samurai
Lot de 10 bouquins StarWars D20 VO 50€

Star Wars The Dark Side sourcebook

Star Wars Rebellion Era sourcebook

Star Wars Ultimate adversaries

Star Wars Alien Anthology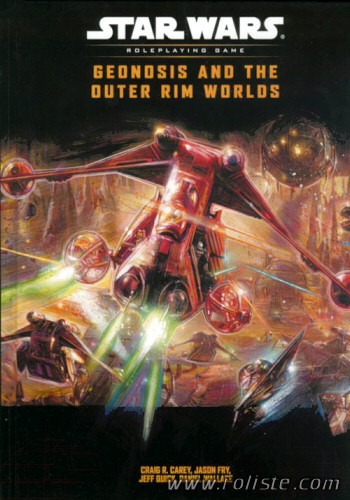 Star Wars Geonosis and the Outer Rim worlds

Star Wars New Jedi Order

Star Wars Living Force

Star Wars Tempest Feud
Star Wars Secrets of Naboo

Star Wars Secrets of Tatooine
Lot Warhammer 1 livre de base VO + 3 bouquins VF 40€

La Crypte des Secrets x2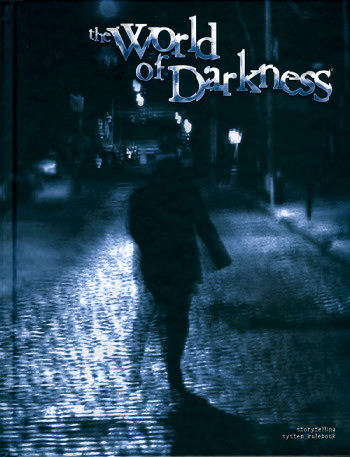 World of Darkness VO 10€

Werewolf the Forsaken VO 1e édition 10€
**************
VENDU
Lot de 5 bouquins + écran COPS 45€

COPS

Les Affranchis

Amitiés de Los Angeles (en 2 ex.)

Lignes blanches
Helter Skelter

écran COPS sans livret
+ Ground Zero n°01 vol#5 et 3 - 4 - 5 vol#4
L'Appel de Cthulhu: lot de 2 bouquins + écran Descartes pour 15€

L'Appel de Cthulhu 5e ed rev VF
L'AdC l'intégrale des Masques de Nyarlathotep VF
Lot de 4 produits Star Wars VF Jeux Descartes 20€

Star Wars VF Fragments de la Bordure Extérieure

Star Wars VF Cargos interstellaires

Star Wars VF Eclaireurs

Star Wars VF Manuel d'instruction du général Cracken
Lot Eberron 7 bouquins (1VF, 6VO) + écran + feuilles de perso VO 50€

Eberron Univers VF

DD3 Deluxe Eberron Character Sheets

DD3 Grasp of the Emerald Claw

DD3 Shadows of the Last War

DD3 Whispers of the Vampire's Blade

DD3 Five Nations

DD3 Sharn City of Towers

DD3 Explorer's Handbook

DD3 Deluxe Dungeon Master's Screen
**************
(à suivre)